The Golden Trump (Statue) Fiasco has Just Begun
Just when you thought it couldn't go lower dept.
Clearly there is something going on here and it seems blazingly obvious to everyone except those gathered to partake. The Conservative Political Action Conference (CPAC) of 2021 began in Orlando, Florida on Friday. And nearly straight away this thing grabbed the show by the horns (above).
Or at least the Twitter reaction and meme factory was impressed. For all the wrong reasons. The four years of the "former guy" were hard to live through for sane people. But it is becoming more and more apparent that those that reveled in those times were not just angry political weirdos but, possibly, certifiable.
First was the warning from the Chief of the Capitol Police that pro-former-guy and right wing militia members were plotting to set bombs, literally, off at the Capitol to coincide with Biden's upcoming State of the Union Address.
"We know that members of the militia groups that were present on January 6th have stated their desires that they want to blow up the Capitol and kill as many members as possible with a direct nexus to the State of the Union."

Capitol Police Chief Yogananda Pittman
Now, as the always bizarre anyway CPAC conference convenes they decide to set up a Gold-calf worship statue and parade it around for the faithful.
Another seems to think BigBoy Burgers had something to do with the statue's origin:
As long as the bible is in play one twitter user pointed out the obvious sins of the clown-father: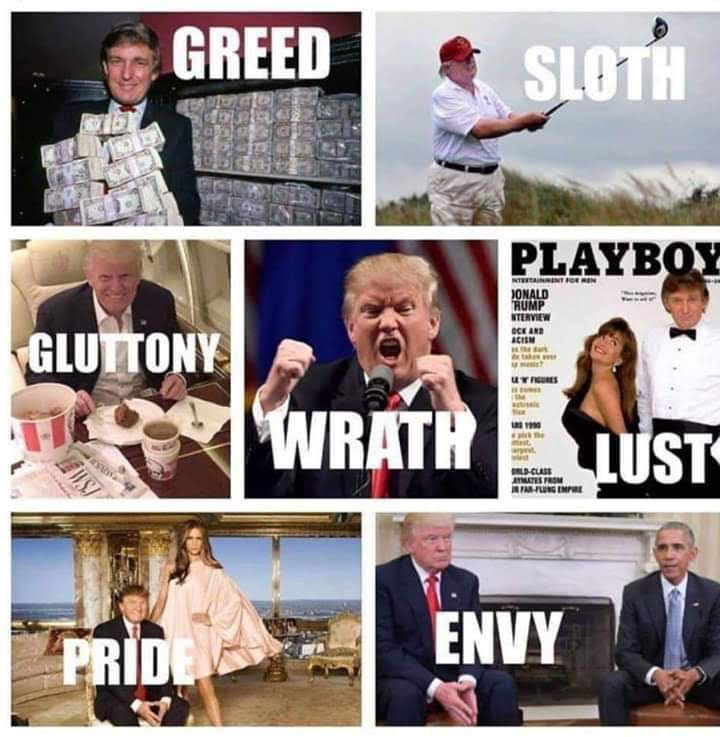 On a more somber note:
---
Enjoy Lynxotic at Apple News on your iPhone, iPad or Mac.
Lynxotic may receive a small commission based on any purchases made by following links from this page.